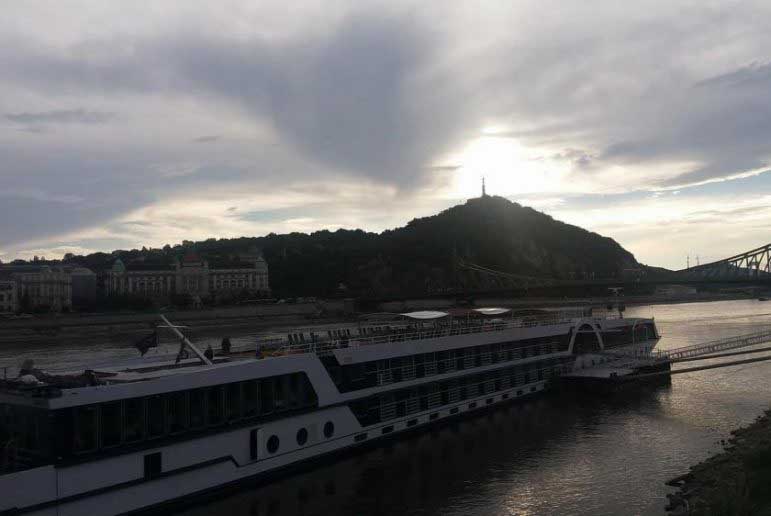 When I first started to look at travelling routes, I come to realize that it will not be as easy as I thought. The first thing that I did, was searching for direct flights from my city, Cluj, to the closest airport to Torun. I ended up with nothing. The shortest route was 48h and involved changing airports in London. After that, I started to look for a flight to Warsovia. I had more luck here, but the plane would (?) arrive late at night and I would not be able to catch any buses or trains to Torun.
After some more searching, I gave up the plane idea and started to look up buses from Cluj to Torun. From my previews journey to Poland, I knew that there were a lot of bus companies going to Poland. Unfortunately, there were none that will suit my schedule. The time was running short and I knew that I needed to find something as soon as possible. That's when I decided to take a bus from my city to one of the biggest capitals in Eastern Europe, Budapest. Being the capital Budapest had a lot more bus routes opportunities. From here, I found out that I could take a bus company all the way to Torun!
PROTIP 1: If you can't find a route from your city to Torun, look at the nearest capital city. Because of their administrative functions, they have very good connections and suited for international travel!
PROTIP 2: If you need a bus to get to Poland, look no further than Polskibus-cheap and practically goes everywhere.
People will help you
I was the only student from my university going with an Erasmus in Torun. As a result, I had to come to terms with the fact that I will be on this long trip all by myself. What I come to find is that will not be the case! I remember waiting for the bus in Cluj and looking over the people in the station, the same people who will be of tremendous help. I got the first glimpse of this when the bus arrived and two men assisted me in manoeuvring my very heavy luggage.
Once in Budapest, I had to get to another bus station, one that was on the other side of the city. I was a little stressed about that but I knew that I will manage somehow. It seems like I shouldn't have worried at all – the bus driver had found another passenger who was going to the same bus station. I ended up taking the subway and going there with him and his girlfriend.
You will make friends
When I arrived at the "Polskibus" station I had to wait for two hours for my next bus. I spend that time befriending the people who helped me, they turned out to be awesome people. We shared a lot of stories and had quite a good laugh. We were having so much fun that another girl approached us and she started telling us about how she lived on a train in India for the last mounts, making jewellery than going to Australia to sell it! I think that the best thing I learned is that the girlfriend of the guy who helped me, Corin was going to Torun as well!
After that, I had one of the best bus rides of my life. Corin told me everything there was to know about Poland culture: from Christmas to Easter, from wedding to funerals, she answered every question that I had!
She translated everything that the driver said and helped me find my way around polish timetable boards. I didn't even notice how tired I was or when the bus got to Torun. I only remember how sad I became at the thought of ending this beautiful journey.
PROTIP 3: If you don't know anybody just start speaking with the people next to you. Chances are they are also looking for company.
Everything will be OK
In the end, everything went really well for me. I had a very good trip where I made some friends and learned a lot about the Polish culture.
You don't have to stress about the journey, just make the best of it.