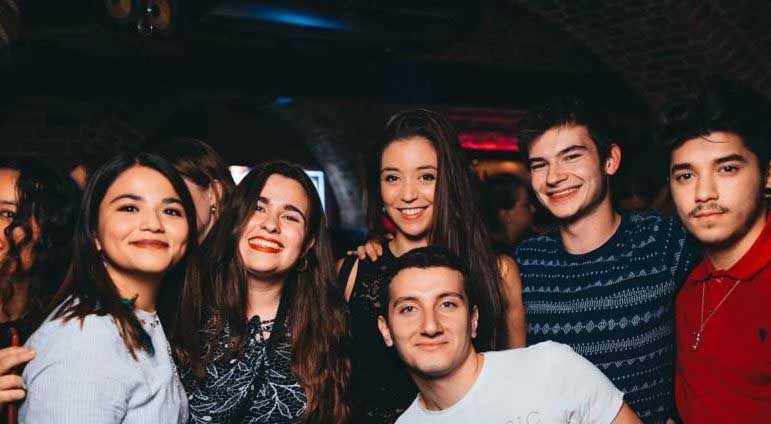 How do I see this journey? You're replacing previous habits with another. Every day you wake up to a different and new day. It might be the best day of your life. You expirience a various sunrises and sunsets and – when you do, you actually become an improved human beign. Feeling differences means also that you can find some undiscovered features of yourself. You cannot bring back the previous person you had been, that is why you need to enjoy Erasmus right now! But, but… To do that, you have to know few things. With them it is much easier to transform to a …
Erasmus life-guards: precious elements of puzzle game
MENTOR: If the university you are going to study with Erasmus programme is a well-established, there is definitely ESN club and probably it has a mentor for each Erasmus student. For me – mentor saves life. He or she makes you happy before you come to the city and try to deal with all your problems.When you come to the city, you meet him or her firstly. Mentor takes you to your dorm, helps to do your shopping and tryies to be with you even later. I'm a very lucky Erasmus student because my mentor is one of the best and sweetest persons in the World. She is my best friend in Poland. In my opinion there are people who make you love the city. In order to love the city, I have to love people and I want to convey my sincere love to my mentor who has made me love this city with its sincere behavior.
What is ESN? It is a voluntary organization that works for the benefit of exchange students and represents them at local, national and international level. It is supported by the European Commission.
Who is Mentor? ESN club has a volunteer student who is a member of the country you go to. They help the exchange students to adapt to the country.They try to provide communication with organizations such as party and various activities in an easier way. They are the helper angels who are interested in your every problem until the day you leave the country.
How to get used to the new conditions?
ROOMMATE: For me it is one of the most important things during the Erasmus period. It is very important if your roommate is proper person, because you will spend most of the day together. So I am very lucky! My roommate comes from Spain: so differences between our cultures are quite big. But these factors are not a negative thing for us, on the contrary, it is a positive feature.We can learn from our differences and share memories. Room friendship is not just about sharing the room. It means sharing your happiness and sadness together,too. The second person who saves life besides mentor is my roommate. When I came to my room for the first time, there was noone and I did not know who my roommate was. Then I fell into space when I was alone, and I thought my days would always be like that, but when Elena came into the room with her friendly and sincere smile, and told me she was my roommate, I became the happiest person in the world. I would never have guessed that I would be such a lovely and kind-hearted roommate. I love so much my roommate and I believe we will be best friend forever.
ORIENTATION WEEK: Prepared by Nicolaus Copernicus University in Toruń week for international students is the most important period for them. This is time to adapt to their environment, country, university and many things. I could never think of Erasmus without ORIENTATION WEEK. Different friendships, entertainments, the most beautiful memories accumulated and of course life-guide information… All of them were hidden in Orientation Week. If I hadn't mentioned this week, I would have been unfair. If there is no Orientation Week, how could an Erasmus student get over these situations? How could she or he get used to the country? How could she or he have found such beautiful and amusing friendships? I am very grateful to those who have prepared the Orientation program.