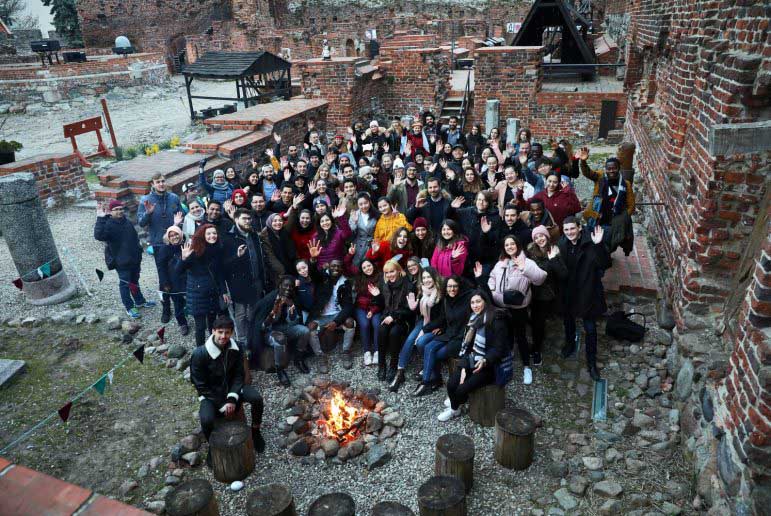 The Department of International Cooperation of the Nicolaus Copernicus University has invited international students studying at our University to an Easter meeting in the ruins of the Teutonic Castle.
During the event, which took place on April 12th, students had the opportunity to combine learning about Easter customs and exploring the medieval history of Toruń.
The meeting began with visiting the ruins of the Teutonic Castle. During the visit, the students got acquainted with the history of the castle and its architecture, and afterwards they set out to search for eggs hidden in the nooks and crannies of the castle. They could paint their «findings» with Easter designs, and the jury composed of the staff of the NCU Department of International Cooperation chose five most beautiful Easter eggs. The winners received small gifts.
In addition, there were traditional Polish accents: the students shared the egg, found out what śmingus-dyngus was, and they could also try traditional Easter dishes. On the table, there was a sour rye soup żurek, stuffed eggs, boiled ham, pâté with cranberry, and mazurek — a shortcrust tart baked at Easter.
The event was also accompanied by other attractions — staff of the Culture Centre of the Teutonic Castle moved international guests to the Middle Ages: not only did they present costumes, but also taught students archery or throwing a knife. The meeting ended with listening to music from centuries ago and integration at the campfire.